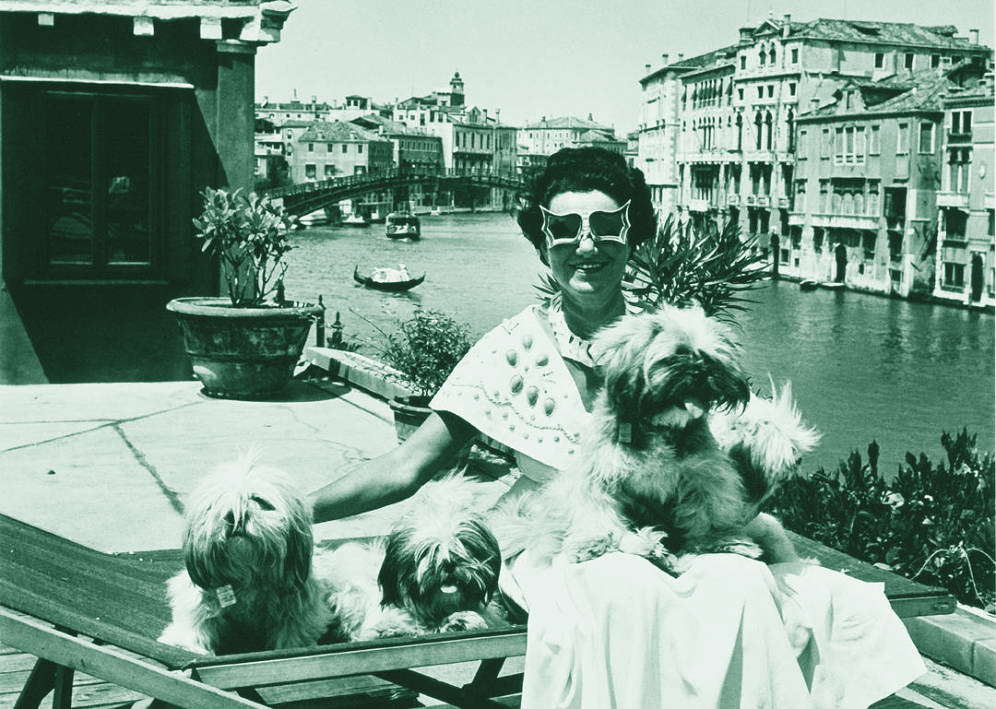 She supported the three most important artistic movements of the last hundred years: cubism, surrealism and abstract expressionism.
That is why our collection is a walk through the different aspects of her life, from her figure as an icon, her pets and her beloved city of Venice.
The Colour palette
Oranges pay tribute to their figure as an art icon, from an extravagant glasses that so characterized her to the white high boots.
The turquoise palette is dedicated to one of her 14th dogs of the Lhasa Apsos breed and her big love for animals, one of them was little Sir Herbert.
In the browns we find our tribute to the beautiful city of Venice, the place where she founded her museum. In 1951 Peggy decided to open the doors of her Venetian palace to the public, three afternoons a week and completely free, so that whoever wanted could enjoy her magnificent art collection. "For her, the collection was something to share".